Energy Security Intelligence Research



E

S

I

R
ESG STRATEGY RISK and COMPLIANCE PLANNING AGENDA 2050
BRAZIL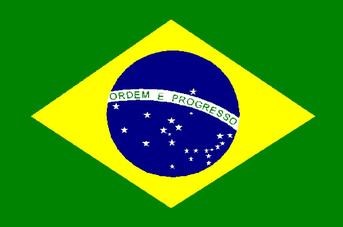 Is Petrobras on the road to recovery? This is the question in the mind of investors after the long-drawn out corruption scandal at Petrobras has cost it and Brazil dearly. In April 2015, the state-owned company finally released its audited 2014 results. They weren't as bad as some had feared, but they were ugly enough. For example Petrobras took a $16.9 billion write down on losses mostly related to the Lava Jato (car wash) corruption investigation, including $2.1 billion lost to bribes and payoffs and a larger $10 billion impairment on overvalued refining projects. Low oil prices and weaker-than-expected petrochemical demand forced further write-downs.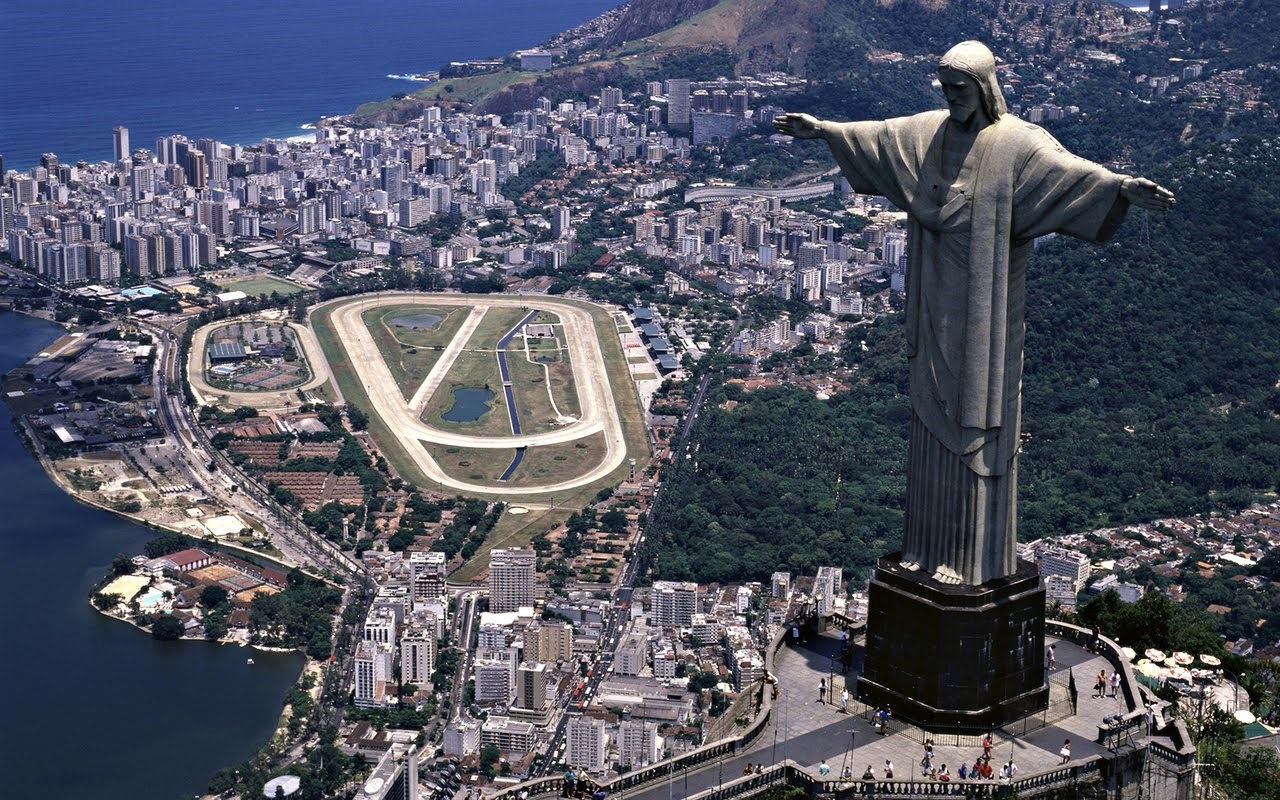 In the end, Petrobras reported a $7.2 billion loss in 2014. Beyond the financial hit, the scandal has done serious damage to Petrobras' once sterling reputation and cast a dark shadow over the whole of Brazil's oil industry. News will continue to come out of the investigation, which has exposed a network of Petrobras executives, some of Brazil's largest engineering and construction firms and leading politicians that conspired to siphon billions of dollars out of the country's oil boom. But the results releases appear to mark the end of the worst of the scandal for petrobras. It also gives Petrobras and Brazil a chance to put the scandal behind them and put the oil industry, crucial to the country's economic future, back on track.
In addition, Brazilian's political crisis is deepening. Is there still hope for energy investors? Find out in our November 2016 edition, 4th quarter Brazilian report in our research and publications page coming soon.

Temer faces crucial Senate vote amid increased corruption-fallout risk
Sectors: all
Key Risks: political instability; policy uncertainty; violent civil unrest; strikes.
 
In Brazil, the Senate is expected to hold the final vote on President Michel Temer's proposed constitutional amendment to cap public spending on 13 December. Temer's controversial fiscal austerity plan has recently fuelled violent protests in Brazil's main urban centres which are likely to continue to occur should the Senate approve the measure, as expected. The vote will come days after it became public that a former Odebrecht executive indicted in the Petrobras probe had linked Temer and other key cabinet members to illegal financing and other corruption scandals. Should the accusations be confirmed, they could destabilise Temer's presidency and eventually lead to his removal from office. Passing the much-anticipated reforms would be a clear sign of strength amid increasing corruption-fallout which will add weight to already high tension among the population.
 


ONES TO WATCH

Odebrecht corruption probe to intensify at regional scale  
Sectors: infrastructure; public works contracts
Key Risks: contract cancellation/renegotiation; corruption fallout

In Latin America, the investigations into Brazilian engineering conglomerate Odebrecht's region-wide bribery scheme will continue to gain traction. On 16 February 2017 prosecutors in 11 countries signed an agreement to start a combined task force with bilateral and multilateral investigative teams to coordinate the probe against Odebrecht. Ongoing investigations across the region have already led several countries to cancel existing contracts with the company and ban it from participating in future contracts. Odebrecht has since abandoned some countries altogether. The new task force will also cooperate with cases related to the Petrobras corruption scandal. The meeting, organised by Brazil, included prosecutors from Argentina, Chile, Colombia, Ecuador, Mexico, Panama, Peru, Dominican Republic, Venezuela and Portugal. Further corruption scandal fallout is expected to continue to affect both political elites and Odebrecht's contracts across the region.
New corruption probes to stoke political instability, governability risks in Brazil
Sectors: all
Key Risks: political instability; strikes and demonstrations; corruption fallout; governability
 
In Brazil, President Michel Temer's administration will likely face increased political instability and governability risks over the coming weeks and months. On 14 March 2017, General Prosecutor Rodrigo Janot requested the Supreme Court open formal corruption investigations into 83 high-profile politicians. The request, known as the 'second Janot list', is based on the testimonies of 77 Odebrecht executives and reportedly includes five ministers, the Senate's president and the Chamber of Deputies' president. Janot also requested the opening of 211 cases against less senior figures who are under the jurisdiction of regular courts. Once the names on the list are formally announced, pressure on Temer's administration to suspend and remove ministers will grow. The probes could also hamper the government's capacity to move forward with crucial fiscal consolidation reforms. Anti-government unrest is also expected to increase as the scandals continue to unfold.
 


---
Brazil biggest crack at developing the country's crude in two decades
---
A crisis, it is said, is a terrible thing to waste. Brazil seems to have taken it to heart. Mired in its worst recession in a century, deep economic reforms are being pushed through, including to long-untouchable pension and labour rights. Change is coming on the oil front as well, where a massive corruption scheme at state-led oil company Petrobras has cost Brazil hundreds of billions of dollars, and stalled the development of massive offshore resources.
At the heart of the Temer government's efforts to reset the oil industry is a record slate of 10 oil-rights auctions over the next three years. The extensive and promising rights on offer, along with a reduction of local-content requirements, an end to rules requiring financially-hobbled Petrobras to operate all pre-salt fields and other investor-friendly moves represent Brazil's biggest oil market opening in two decades.
The industry has long agitated for these changes, and President Michel Temer deserves credit for adopting them. But his Democratic Movement Party's (PMDB's) past opposition to the badly-needed reforms helped spark the crisis in the first place. Before replacing his impeached predecessor Dilma Rousseff last year, Temer and the PMDB were key architects and backers of the nationalist oil policies at the center of Rousseff and her predecessor Luiz Inácio Lula da Silva's 13 years in power. The billions of dollars stolen by the PMDB from Petrobras and through programmes expressly created to facilitate graft was second only to the Rousseff's Workers' Party's take. That Temer and his party are so deeply implicated in the scheme makes it unlikely he or the party will remain in power after the 2018 elections, putting the durability of their policy shift in doubt.
10 - The number of auctions scheduled in Brazil over the next three years
Still, the government has high expectations for the round, both for refilling the government's coffers and accelerating development. Oil royalties in 2016 were down more than 40% from 2012 in local currency terms and nearly two-thirds in dollars, thanks to both low oil prices and stagnant output. Saddled with nearly $125bn of debt, Petrobras' pre-salt investment and operation obligation became a recipe for no development at all. Energy minister Fernando Coelho Filho said he expects the four auctions scheduled for this alone to raise 8.5bn reais ($2.72bn) in cash bids and to generate about $60bn in direct investment over a decade.
Décio Oddone, the head of Brazil's oil regulator, The National Agency of Petroleum (ANP), expects the 10 rounds to spark a drilling revival over the next decade. He sees the rounds resulting in more than 300 new offshore wells, 20 additional rigs drilling around the country, the deployment of more than 17 new offshore production units and the construction of thousands of kilometres of new pipelines. In total, Oddone says, the rounds could uncover 10bn barrels of new resources and lead to 2m barrels a day of new output by 2027.
Here are the highlights of the upcoming auctions:
4th Round Auction of Onshore Mature Fields, May 11, 2017
The ANP will offer nine fields, three each in Bahia-state's Reconcovo Basin, Rio Grande do Norte's Potiguar Basin and in the state of Espírito Santo. With Brazil's total onshore oil output less than some of its largest offshore fields, the political impact of the round outstrips its economic importance. Petrobras' retreat from such areas has jeopardised the cornerstone of political patronage and economic development in many poor regions. Brazil is sweetening the terms with a zero percent national-content minimum for winners. But the oldest areas date from the 1940s and 1960s and face uncertain environmental costs. It is the first of several onshore mature field rounds that are likely to only attract smaller local companies.
14th Round Oil and Gas Concession Auction, 27 September 2017
ANP will offer a broad mix of 287 onshore and offshore areas that include mature and frontier areas in the Campos, Espírito Santo, Paraná, Parnaíba, Pelotas, Potiguar, Reconcavo, Santos and Sergipe-Alagoas basins. Under the concession regime, winners get the right to all oil discovered and produced in exchange for royalties and minimum investment commitments. All Campos and Santos areas are outside the pre-salt areas where Brazil's largest prospects are auctioned under production-sharing accords. ANP has estimated the areas could hold as much as 50bn barrels of oil equivalent in place. The 14th Round sale will be Brazil's first serious test of oil-investor interest since the 11th and 13th rounds in 2013 and 2015. The 2013 round saw wide interest from international oil companies, but no winner has yet secured environmental permits to explore their leases, forcing a two-year concession extension last month. The round may act as a cautionary tale for companies interested in new frontier acreage. The 2015 sale largely failed after Petrobras and international majors stayed away as prices were falling.
2nd Production-Sharing Subsalt Auction, 27 November 2017
The auction will offer areas subject to unitisation adjacent to the giant Carcará and Gato do Mato prospects and the Sapinho field in the Santos Basin and the Tartaruga Verde Field in the Campos Basin. These fields extend beyond the limits of concession leases into the Presalt Polygon where rights are let under production-sharing contracts. Confusion about how to unitise production between concession and production-sharing leases has blocked development of the concession discoveries for nearly a decade. The round aims to reconcile the contracts and kick-start development.
4th Production-Sharing Subsalt Auction, May 2018
ANP plans to offer the Saturno, Três Marias and Uirapuru prospects in the Santos Basin, and a slew of exploration blocks in the Campos Basin under production-sharing terms similar to the 3rd round.
15th Round Oil and Gas Concession Auction, May 2018
ANP to offer offshore concessions in the Foz do Amazonas, Ceará and Potiguar basins, ultra-deepwater blocks in the Campos and Santos basins, and onshore blocks in the Paraná, Parnaíba, Sergipe-Alagoas, Recôncavo, Potiguar and Espírito Santo basins under terms similar to the 14th round.
5th Production-Sharing Subsalt Auction, second half of 2019
ANP considering the auction of the Aram, Sudeste de Lula, Sul e Sudoeste de Júpiter e Bumerangue, prospects in the Santos Basin, on terms similar to the 3rd and 4th production-sharing rounds.
16th Round Oil and Gas Concession Auction, second half 2019
ANP expected to sell offshore rights in the Camamu-Almada and Jacuípe basins, ultra-deepwater blocks in the Campos and Santos basins outside the Presalt Polygon and onshore blocks in the Solimões, Parecis, Sergipe-Alagoas, Recôncavo, Potiguar, and Espírito Santo Basins. Terms similar to the 14th and 15th concession rounds.
                                             Give and take
Nearly everything important in Brazil right now and for at least the next decade will depend in large measure on the progress and outcome of the country's Lava Jato, or "Car Wash" scandal.
The enormous corruption probe began with the uncovering of a massive contract fixing, bribery and political kick-back scheme at state-led oil company Petrobras. So it's no surprise that those connected to Brazil's battered oil and gas business understand the importance of Car Wash better than most.
The crisis has come with a clear upside for the oil industry. A slew of reforms to fight graft, strengthen the finances of Petrobras, the country's principal oil and gas producer, and open the industry to more foreign investment are real, if far from over. A plan for 10 lease auctions by the end of 2019 is the largest and fastest ever. Restrictions on foreign control of strategic resources and local content requirements have been eased.
But excitement should be tempered. While the Car Wash crisis has forced the reforms many now applaud, it could also sink them.
The 2018 elections are expected to boost the prospects of untested, inexperienced and politically extreme candidates.
President Michel Temer's government led the reforms that are behind the growing enthusiasm about Brazil and its oil patch. But his centre-right Brazilian Democratic Movement Party (PMDB) party was also deeply implicated in the Car Wash scandal. Its members not only benefited from the scheme, it was a key architect and cheerleader for the old, failed oil model, including policies that facilitated the graft.
Temer and his party's involvement in the corruption scandal leaves them legally and politically exposed, threatening to undermine the credibility of the reforms. The courts are looking into potential campaign finance violations from Temer himself, which could see the president ousted from office. Eight ministers and much of the PMDB Congressional delegation, the main support for recent oil-industry change, are under investigation. Even if Temer survives, the PMDB's role in Car Wash makes a return to power in 2018 elections slight. The reforms could go down with them. Investors checking their calendars will notice that nearly a third of the planned auctions are scheduled for 2019.
Scandal aside, Temer's reforms are hardly popular with the public, or even in his own PMDB, meaning they will need a strong steward. But with all major parties tainted by Car Wash, their leaders under investigation, indictment or in jail, Brazil's political landscape is fracturing. The 2018 elections are expected to boost the prospects of untested, inexperienced and politically extreme candidates. In such an environment, the reform's stability looks tenuous.
Oil's hold on the national imagination remains strong. The probe's leaders insist Petrobras is blameless, the victim of just a few bad apples. History, however, shows liberalisations born from crisis rarely last in the face of Brazil's deep faith in government control of all aspects of the oil industry. Many still insist Car Wash is nothing more than an attempt by dark foreign forces to steal Brazil's resources. One such person is former president Luiz Inácio Lula da Silva, whose Worker's Party most benefited from the Car Wash fraud. He is mounting an unlikely comeback and leads early polls for president in 2018.
The bottom line is that, coming slate of oil auctions in Brazil will give the industry its biggest crack at developing the country's crude in two decades. But nothing in Brazil comes easy.