Energy Security Intelligence Research



E

S

I

R
ESG STRATEGY RISK and COMPLIANCE PLANNING AGENDA 2050
IRAQ/KURDISTAN(KRG)
"Iraq's myriad troubles will not stop its crude output from growing again in 2016"--Iraq's Oil Minister

After a rocky start because of the civil war between Baghdad and ISIS, the oil-export deal reached between Iraq's federal government and the autonomous Kurdistan Regional Government (KRG) in December 2015 is now moving towards full implementation.
Nine months on, exports from the north are on the upswing especially the component contributing to the federal budget. In January 2016, pipelines going through the KRG export close to 400,000 barrels per day (b/d), but about 160,000 b/d of that was to the federal account and the remainder was on the Kurds' own account. Despite some discrepancies, figures from early May 2016 show total output from the north-which includes both the KRG provinces and Kirkuk-increasing to over 500,000 b/d, with at least 450,000 b/d being through the federal system controlled by the State Organization for the Marketing of oil (Somo).
Despite continued political disputes-and a great deal of political and financial complexity in the arrangement-it is in the financial interest of both sides to continue this trajectory, and total production from the north will likely gradually increase throughout the year 2016. However, there is another pipeline as a backup for oil export which is the ITP pipeline. The reality is that Iraq's northern oil production-whether under KRG authority or nominal NOC control-is being exported via the ITP pipeline and the accruing revenue is being used exclusively to try to keep the Kurdish region financially solvent.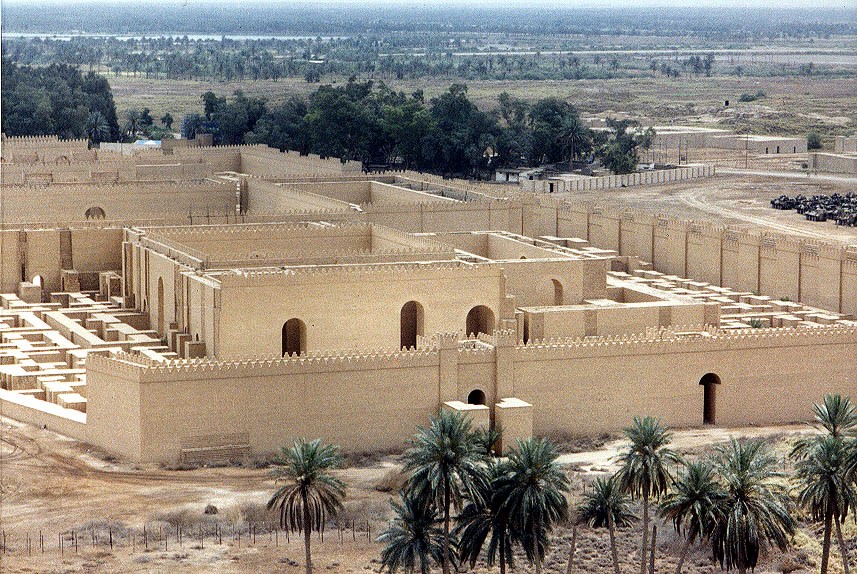 Iraqi parliament retaliates with own US citizen ban request
Sectors: energy; power; business
Key Risks: protests; civil unrest; terrorism
 
The Iraqi parliament voted in favour of reciprocating US President Trump's Protecting The Nation from Foreign Terrorist Entry Into The United State Executive Order issued on 27 January 2017 with their own to ban US citizens' entry into Iraq. The vote is symbolic, as such a decision would require ratification by Prime Minister Haydar al-Abadi's cabinet, which will not be forthcoming. However, the consequences of the executive order for Iraqis are significant: several hundred thousand Iraqi nationals are green card holders; not only can they not visit their families, US businesses will be unable to host their Iraqi counterparts as part of investment negotiations. This will strain US-Iraqi relations at the highest level. It is  less-than-ideal to damage your relationship with one of your strongest allies on security while trying to find a solution to combat Islamic State.
 


Western Mosul offensive begins apace
Sectors: security services; infrastructure; commercial centres
Key Risks: terrorism; political violence; humanitarian crisis

In Iraq, the operation to retake the western half of Mosul from Islamic State (IS) began on 19 February 2017. Federal Police units and Rapid Reaction Force units are approaching on separate trajectories simultaneously from the south, behind Counter Terrorism Service (CTS) units spearheading the charge. After securing the eastern bank of the Tigris in a little over three months, the offensive is well into its fourth month, and will likely take at least the same length of time again before the city is secured. Improved coordination and communication between different sections of the security forces and also with their coalition allies developed during the first operation has already made a significant difference to progress in the first 36 hours. IS attacks in Baghdad, in central provinces and against civilians still residing in west Mosul are likely to sharply increase in many weeks to come.


---
Iraq - crude data: Opec-member Iraq is cutting output, but the statistics are still confusing
---
Iraq is keeping its Opec promise to cut output to support prices. But because of the smog through which the country's official energy statistics are presented, pinning down the exact size of the reduction is proving difficult.
The Opec agreement cited member states' October output figures, based on secondary sources, as the reference point for the cuts. In Iraq's case this was 4.56m barrels a day, a figure that Baghdad said was too low. For much of 2016 the Baghdad authorities insisted that the country's true output figure was about 250,000 b/d higher than that estimated by secondary sources. Nevertheless, the Iraqi authorities agreed that they would trim 210,000 b/d as their part of the deal, saying that the adjustment would be made in full by the end of January 2017.
Preliminary estimates for the month indicate that Iraq has cut output by around 200,000 b/d, just shy of the target figure. But these estimates suggest too that the savings have been made on December production, which was high at 4.71m b/d. This would mean that Iraq's actual output in January 2017 was around 4.51m b/d - close to the official October reference figure - rather than the envisaged 4.35m b/d if the cut had been made from the figure cited in December's 2016 Opec deal. In other words, in the first month that the agreement was in force, Iraq's production had shed just half of its agreed level, averaging only 109,000 b/d less than the Opec reference figure of 4.56m b/d, rather than 210,000 b/d.
Iraq's export figures for January 2017 support the indications that the country produced less oil than the previous month. Shipments through Basra and Khor al-Amaya, the outlets for almost all Iraq's light and heavy crude output, were estimated at 3.26m b/d, down by 250,000 b/d on December 2016. But December 2016 saw a record loading figure of 3.51m b/d. The January 2017 figure was close to the average for most months in 2016. Export statistics are not an accurate reflection of oil-production trends because Iraq keeps large volumes of crude oil in storage to minimise demurrage payments for tankers waiting to load.
The cuts so far appear to have been made mainly from fields operated by Iraqi state companies - Luhais and Nassiriyah, in particular. But energy sources in Baghdad say that reductions have been made at the giant Rumaila oilfield, operated by BP, to provide an opportunity for maintenance work to be carried out. Iraq's state marketing company Somo announced in September 2016 that Rumaila production was averaging 1.4m b/d.
So far there are no indications that the Kurdish Regional Government (KRG) has been asked by Baghdad to contribute to cuts, or that the Erbil authorities, facing chronic fiscal problems, would contemplate such a move. The likelihood is that KRG production, supplemented by small volumes from the state North Oil Company, will continue to be exported through Ceyhan at the 2016 average of around 0.6m b/d.
While the firming of oil prices, brought about by the Opec and non-Opec agreements, is welcome news to the federal government the Baghdad authorities will be hoping for further increases in the months ahead. Both the war on the Islamic State group in Mosul and elsewhere and the cost of supporting many thousands of homeless civilians are draining the nation's coffers. Prime minister Haider al-Abadi said global demand had "increased and this has helped raise prices, but they won't return to the levels of 2013. Oil will not reach desired levels" before end-2018 or 2019. He did not say what levels he had in mind.
Iraq, therefore, is impatient either for a substantial increase in oil prices or an opportunity to expand production and exports further. While some oilfield-capacity expansion projects in the south of the country are on hold because of fiscal pressures, others are moving ahead. Shell, despite media reports that it is looking to sell its interests in Iraq, recently signed a $210m deal with Halliburton under which three rigs will drill development wells and carry out work-over activity for a two-year period. The expectation is that around 30 wells will be drilled, enabling production capacity to be raised from 220,000 b/d to 400,000 b/d.
At the same time, the Iraqi government is investing in a project to double oil-export capacity at Khor al-Amaya, from 0.6m b/d to 1.2m b/d. By mid-2017 it is hoped that work on digging a new channel at the terminal will allow Suezmax tankers to load at Khor al-Amaya.
If Opec scraps the production cutback deal after six months, then Iraq will openly produce and sell as many barrels as it can. If the agreement is extended, then the haze surrounding Iraqi output data is likely to carry on obscuring the full picture.

ONES TO WATCH




MENA

: Difficult days ahead for Kurdistan


Sectors

: aviation; energy; trade


Key Risks

: delayed/non-payment; contract frustration; sanctions

At 1800 local time on 29 September 2017, the last international passenger plane left Erbil International Airport in the Kurdistan autonomous region of Iraq, with the resumption of flights not likely until year end. The Iraqi Civil Aviation Authority issued a notice to international carriers that they would not be permitted access to Kurdish airspace as a result of the 25 September 2017 independence referendum. There are reports of Iraqi federal soldiers taking up positions adjoining Turkish border posts in preparation for inserting themselves as an additional and ultimate layer of border control potentially as soon as this week. The Iraqi government and their allies' actions will be more subtle than their words, with diplomatic overtures likely in the background, although the risk of an escalation continues and may yet increase.