Energy Security Intelligence Research



E

S

I

R
ESG STRATEGY RISK and COMPLIANCE PLANNING AGENDA 2050
QATAR
Qatar is the world's largest Liquefied Natural Gas (LNG) exporter, and its seeking to strike fresh sales and purchase agreements with its existing customers and seeking out new ones in Asia and the Pacific as it gears up for intensified competition in global markets from Australia, East Africa, Nigeria and the US.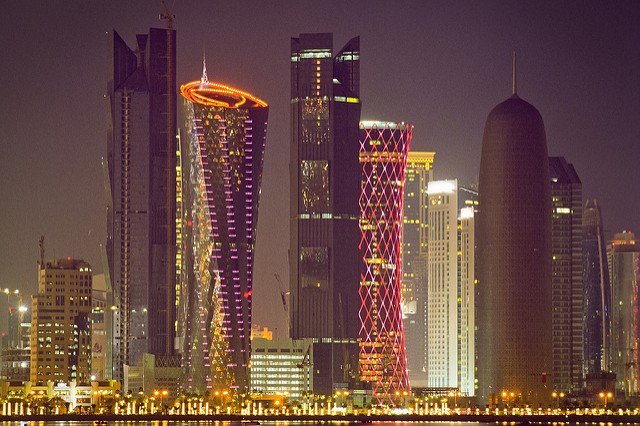 At the same time, the Gulf state is likely to extend its existing moratorium on development of its giant North fields, meaning new gas reserves are unlikely to be made available for additional LNG supply because of price slump. Gas from the country's major new development, the offshore Barzan field, is intended to supply feedstock for the domestic petrochemicals industries, rather than the LNG plants.
So, Qatar Petroleum, via its subsidiaries, Qatargas and Ras laffan Liquefied Natural Gas Company (RasGas), need to find a balance between selling LNG competitively on global markets, whilst pushing downstream projects at home. For example, Asia remains the target market for Qatari LNG exports, but Europe is becoming increasingly important, notably the gas-hungry UK market. In fact, Qatari LNG cargoes to Europe under medium or long-term contracts will rise by 22% from 2014-2017, the largest increase since 2008.
Under new deals, Germany's E.On is already receiving 1.5 million tonnes a year (t/y) from Qatargas for five years since 2014, while the UK affiliate of Malaysia's Petronas will receive 1.14 million tonnes (t/y) for five years. However, since November 2013, Qatargas and Centrica -the parent company of British Gas- signed a $4.44 billion deal to deliver up to 3 million t/y of LNG to the UK until 2018, building on an agreement signed in 2011 that had expired in 2014. Talks had reportedly originally centred on a long-term supply deal with Qatargas lasting 20 years. That the UK group signed just a four-year supply agreement is a potential concern for Qatar, since it suggests that its customers may now be interested in long-term deals with potentials US suppliers, such as Cheniere Energy, which, by 2018 may be in a position to start exports from its Sabine Pass project in Louisiana.
But this doesn't mean that Qatar is about to be edged out of its major markets. The country remains a mainstay of the global LNG industry, accounting 27% of global LNG production capacity and easily maintaining sales from its 77 million t/y production capacity. The fact is that sales and purchases agreements cover 93% of Qatar's LNG production in the 2014-2020 period, the Qatar National Bank (QNB) says in its 2014 Qatar Economic Review. The country is now looking to sign new contracts to replace or extend existing contracts beyond 2020.

MENA:

Qatar trade embargo likely to continue as neighbours maintain hard negotiating stance


Sectors:

all
Key Risks: economic
Leaders of the quartet of Arab countries coordinating an embargo against Qatar recently indicated a willingness to work towards a negotiated settlement, but are unlikely to retreat from their stringent demands. In a sign of slight flexibility, leaders of the UAE, Saudi Arabia, Bahrain and Egypt stated they would allow Qatar to use their airspace in emergency situations. However, Qatar denied that any air corridors had been made available. Reports indicate that the four are likely to impose tougher sanctions that will have a greater impact on the Qatari economy, and will press Qatar to end its support of Islamist groups, which occured overtly in the aftermath of the Arab Spring. The situation appears no closer to a settlement, and the quartet, despite having signified a willingness to negotiate, will continue to increase pressure on Qatar until it has achieved overt concessions.